Clash of the Luxury Crossover SUVs: Comparing the 2016 Lincoln MKC, BMW X3, and Lexus NX
Here at Nick Mayer Lincoln in Westlake, OH we know that when you're shopping for a luxury crossover vehicle, your expectations in terms of style, ride quality, cabin comfort, and performance are going to be high--as they well should be! We want you to feel entirely confident in your purchase, so while we're certain the 2016 Lincoln MKC will prove itself to live up to the hype, we certainly respect those Cleveland and Lakewood, OH drivers who weigh their options before taking the next car plunge.
Take a look at the following information to see how the new Lincoln MKC compares to two other competitive luxury crossover contenders: the BMW X3 and the Lexus NX. Then, should you have any additional questions, or if you're ready to take a closer look at any of our new Lincoln models, be sure to be in touch with our Westlake team.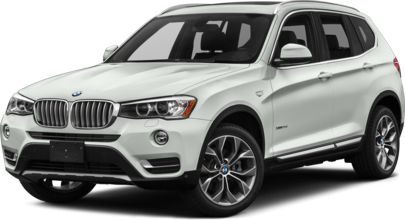 Lincoln MKC vs. BMW X3
The 2016 Lincoln MKC is significantly less pricey than what industry experts deem to be the comparably equipped BMW X3.
Not only will you pay less up front for the Lincoln MKC, but the cost of ownership of a Lincoln will likely be quite a little lower than that of a BMW--that's because Lincoln offers a 70000 mile, 72-month powertrain warranty, while BMW's powertrain warranty only extends for 50,000 miles, or 48-months.
With its far steeper price tag, one might be inclined to believe that the BMW X3 offers more standard features, when in fact, many of the features that come standard on the Lincoln MKC--such as heated front seats, smart key entry system, backup camera, satellite radio, and voice activated controls--are only optional when you choose the X3 (meaning you will have to pay up for them).
Lincoln MKC vs. Lexus NX
Car shoppers who elect to buy the Lincoln MKC rather than a comparably equipped Lexus NX will save several thousands of dollars in doing do.
Elyria and North Ridgeville luxury car shoppers will likely prefer the more powerful performance of the new Lincoln MKC; while the base Lexus NX generated 154 horsepower and 270 pound-feet of torque, the Lincoln MKC blows those specs out of the water, producing a whopping 240 horsepower and 270 pound-feet of torque.
The Lincoln MKC offers a greater degree of cargo carrying flexibility than the Lexus NX, with nearly an additional 10 cubic feet allowance for your belongings.